Category:
Costa del Sol

- Page number 8
Autumn is coming, a season that on the Costa del Sol does not bring cold but pleasant temperatures that invite you to visit the province in depth. Find out what the weather is like in Malaga in autumn, what clothes you should bring if you are on holiday and if it usually rains during these months.
---
In a time when connections between inland areas and the Costa del Sol are more important than ever, few people know that almost 100 years ago, a train ran between Coin and Malaga.
---
The Honey Museum offers a walk through the world of beekeeping, a sector unknown to the public, making them aware of the importance of beekeeping in biodiversity and the environment. In Malaga there are 8 varieties of honey and in this museum you will be able to know them.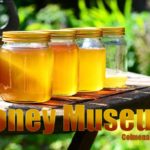 ---
Everything you need to know if you are looking for a boat trip or catamaran excursion from the Port of Malaga, Benalmadena or Fuengirola. From dolphin watching to a romantic sunset with champagne on a boat or even a barbecue. There are many options in Malaga to enjoy the beautiful views of the coast. Want to know more?
---
What should be taken into account when choosing the right accommodation in Malaga for New Year's Eve? First of all, of course, there must be the question of where you prefer to spend your holidays: Do you prefer an increasingly fashionable holiday in nature or do you prefer the people and the hustle and bustle and enjoy the culture of Malaga?
---

Andalusia has attracted over the last decades artists, royals and dignitaries from around the world, including some linked to the White House as the Clintons. The former presidents Jimmy Carter and George Bush or the former first lady of the United States Jacqueline Kennedy, visited places like the Alhambra in Granada, the April Fair in Seville and the Costa del Sol.
---
If you like piano and classical music you have an appointment at the International Piano Festival in Marbella. An event that invites talented pianists from all over the world and offers performances in two categories, adults up to 35 years old and youngsters under 10, 14 and 18 years old. Do you want to meet promising young talent?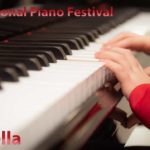 ---
You come to Malaga in 1 or 2 months and you haven't found a hotel yet? The price can vary a lot and the longer you wait the more it increases, this applies to any reservations you have pending. If you are looking for a 5 star hotel in Malaga you may be interested in reading this blog post. I will tell you the main characteristics of some of the most luxurious hotels in Malaga and the average price if you book 2 months in advance.
---
Do you feel like switching off, listening to the sound of the waves and enjoy a calm sunset? Although the Costa del Sol mainly has accentuated over the last decades a more exalted kind of holidays and also has created the corresponding conditions for its enjoyment, there is lately as well an increasing tendency towards more quiet, unspoilt surroundings, nature and countryside. 
---
The Skate Plaza in Fuengirola has become a magnet for skating lovers on the Costa del Sol. It is a space for all ages focused on the enjoyment of activities on wheels. There are also special events and competitions of skate, bicycle or skating. Visitors give a good feedback about this place, let's look at some of its particularities and why it is considered one of the best in Europe.
---