In most of the better Hotels for New Year's Eve in Malaga (4 and 5 star) guests can celebrate the night with an evocative New Year's Eve celebration, enjoy an exclusive gourmet menu at its best and relax in great spa centres.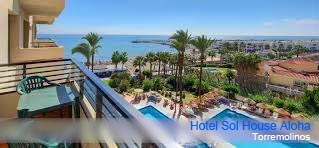 What has to be considered when choosing the right accommodation in Malaga? First, of course, must be the question where do you prefer to stay: an increasingly trendy holiday in nature or  the hustle and bustle to enjoy the culture of Malaga?
No matter what you do, celebrating New Year's Eve in Malaga is a unique occasion and with the perfect hotel, it will become an unforgettable experience!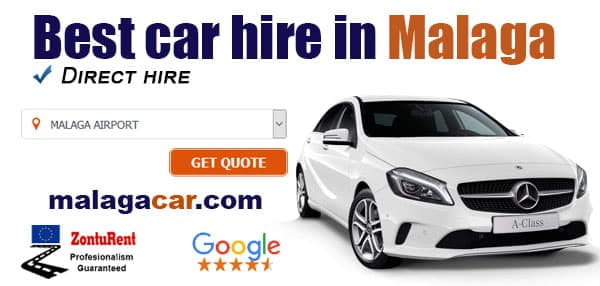 ';
Listening to your inner voice: Central or rural hotel for New Year's Eve
Do you prefer a fashionable holiday in a rural accommodation, among nature and pure air? Or do you prefer a liverier atmosphere and close to the city of Malaga?
Rural accommodation
In Malaga's beautiful surroundings are available cosy cottages in the countryside. Even in the depths of "winter" you will find all sorts of flowering bushes and lush nature with fresh green grass. If you like to celebrate a "green" New Year's Eve this is the right place.
A good example of rural accommodation and I speak from my own experience would be one with a private spa on reservation and a good restaurant with typical dishes. In my case it was in Frigiliana and I really enjoyed it…but it could be in any other interior municipality.
Accommodation in the city centre
Downtown accommodations for New Year's Eve are usually the best option for those who like to mix with people, visit monuments or walk the streets.
Malaga and the Costa del Sol have an almost infinite offer of hotels and apartments. Almost all the best hotels offer a special New Year's Eve programme for their guests.
A luxury hotel in Marbella for new year can be the best choice for those with large budgets.
Celebrate New Year's Eve in Malaga with children
Are you travelling with children? Then be sure to choose a family-friendly hotel. Children are welcome guests in these hotels and the combination of attractive discounts for children ensures that families feel comfortable here.
Some hotels also offer a special children's New Year's Eve Ball and family movies. The hotels have always child care and babysitting services available. Thus, parents can spend a night out with peace of mind and enjoy the holiday.
If you are going to travel with children you might find our other article interesting.

What to do on New Year's Eve or Christmas Eve in Malaga?
And what if the sun fails? The Costa del Sol has that name with good reason and experience shows that there is a mild weather around New Year's Eve, but of course it's raining here too. Therefore, you should definitely choose a hotel that has a spa or at least a sauna and heated swimming pool where you can spend a rainy day. The use of these facilities should be for free for hotel guests.
Furthermore, it is of course interesting that the hotel is located near other recreational and entertainment offers and that can also be reached on foot the lively centres of the respective resorts.
This is also interesting for New Year's Eve, for those visitors who would like to join the hustle and bustle in the streets. Taxis are hard to catch that night!
New Year's Eve: After the Christmas bells in Malaga
At New Year's Eve the streets are lighted up and the Spaniards do what they like most – they have fun. From midnight onwards, you can count on a spectacular party night, first on the larger Squares and later in the numerous clubs and discos.
On New Year's Eve in Malaga you cannot only celebrate. People who place little value on partys, enjoy perhaps the romantic restaurants that invite you to a sumptuous dinner. Then stroll along the beach promenade and watch the big fireworks over the Mediterranean Sea. No matter whatever you do, New Year's Eve in Malaga is unique and with the perfect hotel, it will become an unforgettable experience!
Comparte este artículo: