When it comes to planning your holiday, you have to make an important decision – hotel or apartment? I will try in a little vacation guide to deal with this subject, so that depending on the type of vacation you prefer, you will be able to make the best decision.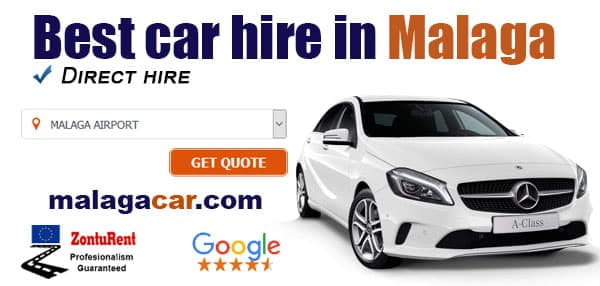 ';
Rural, cultural or beach tourism?
Do you feel like switching off, listening to the sound of the waves and enjoy a calm sunset? Although the Costa del Sol mainly has accentuated over the last decades a more exalted kind of holidays and also has created the corresponding conditions for its enjoyment, there is lately as well an increasing tendency towards more quiet, unspoilt surroundings, nature and countryside.
A lot of tourists no longer look for conventional sun and beach holidays or the famous Spanish nightlife but prefer to enjoy complementary activities like cultural visits, sightseeing or sports activities such as horse riding, walking, canoeing, cycling, rafting or fishing.  Many travelers don´t want to feel like a mass tourist any longer and prefer to experience the real life in Spain.
Before you start planning whether to book an apartment or a hotel you need to know some essentials of the holiday.
Ask yourself the following questions:
Are you interested in visiting monuments or do you prefer to go to the beach every day?
What month are you going to visit Malaga?
Do you like golf?
Do you travel with your family?
Some months are better for enjoying the beach while others are perfect for visiting villages and enjoying their cuisine or visiting the main monuments of the city.
If you are looking to relax during your golf holidays, there are numerous apartments near a golf course that are perfect for this purpose.
If you like to relax at home, a hotel may not be the perfect choice. I don't think you want to spend a day locked in a room, even if it has a TV.
Apartments near the beach
There are well nicely designed apartment complexes next to the beach, which do not exceed the height of three floors and are surrounded by lush green. Those apartments can also have common areas and swimming pool, ideal spaces for those who travel with family or want to relax in a quiet atmosphere.
Another type of Apartments in Malaga can be found as well generally in the immediate vicinity of the golf courses. The majority of the Golf courses on the Costa del Sol are situated a few kilometres inland; these complexes generally have a bar or restaurant and a little shop but in general no further infrastructure, transportation or shopping facilities. In that case you will have to think about a transfer service or car rental.
If you choose an apartment you should make sure that it is close to the main services you may need:
Supermarket
Public transportation
Private parking in case of renting a car
Pros
More spacious than a hotel room
They have a full kitchen, washing machine or even dishwasher.
It is usually the economic choice for families.
There are apartments with swimming pool and hammocks.
Cons
Room service is not usually available.
For two people it may not be economical.
They do not offer a restaurant or additional services.
It's more complicated to cancel a reservation without charge.
Hotel on the beach
Those who choose a hotel on the beach are usually on holiday for a short time and are looking for the total tranquility of a resort.
If you decide on a hotel you know that when you return from the beach or the pool you will find your room clean and tidy.
Some hotels may include a shuttle service to and from the airport for a small extra charge; others may rent you a car or bicycle to ride around.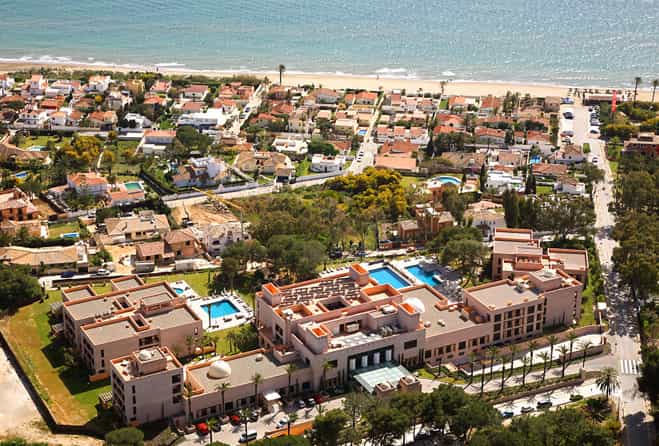 The hotels closest to the sea can have a private club on the beach with hammocks, spa, massages… Please note that none of this is included in the price, so you will need to be informed and booked in advance when necessary.
Pros
Restaurant with custom menu
Room always clean and tidy
Adjusted price if you book in advance.
It can usually be cancelled free of charge 1 week in advance.
Cons
You can go over budget if you need several rooms.
No kitchen available.
The services included are charged separately.
The experience is different from that of an apartment*.
*By a different experience I mean exactly that, different. No worse or better, some people will prefer the feeling of relaxation that a hotel provides and others will look for something more personal like an apartment.
Rural accommodation, which one to choose?
Regarding rural tourism, it is more difficult to find rural apartments, since what is generally offered are rural villas. For this type of home, you will also need your own vehicle. It is usually a perfect option for families or groups of up to 7 or 8 people looking for a quiet and relaxing environment.
The rural houses can have a swimming pool or even a barbecue. Please note that all food matters will be at your own expense. You will need a vehicle not only to get there, but also to get around.

There are 5 star hotels located in the middle of nature and that are far from the typical image that you may have of a hotel on the Costa del Sol. Some can offer spa circuits with spring water and are generally more affordable, although it is always convenient to book well in advance.
An option for every person
It's a very personal decision in the end. In my case I think it depends on when I travel and what I expect. I have made use of hotels and villas, my experience has been the following:
When I have stayed in a villa or apartment with a swimming pool I end up enjoying my accommodation more. It gives me a feeling of being at home, maybe this is my favorite choice for my lifestyle but I like both.
What I don't like is staying at someone's house, when I'm on vacation I prefer to disconnect and enjoy those precious days.
What do you prefer?
Comparte este artículo: