Category:
News
Updates and news from Málaga
Read the latest news from Malaga that may affect your visit and other facts, stories about the province and some other curiosities.
If you are planning to come to Malaga you may want to know the most of the province.We have many stories to tell.
It may also be important to know whether there is any impact on means of transport or a change in weather. Check out our blog before packing your suitcase to find out what to bring.
Perhaps the latest news from the airport or public transport can influence your trip.
Facts and curiosities
This area of the blog includes facts, stories and curiosities about Málaga and holidays that might interest you. When you travel somewhere, it is always advisable to learn as much as you can about your destination.
Malagaweb is committed to trying to tell you what you can't find elsewhere, be our guest.
Will any of the strikes or delays affect your flight from or to Malaga airport? Find here the latest news about delays, strikes and cancellation of flights.
---
Although wine has accompanied humanity for more than 7000 years, the one we are going to cover in this article is much more recent. It offers us history and legend; Pedro Ximenez is a sweet wine of unclear origin, and has been popular for centuries, when it was exported worldwide from the port of Malaga. Let's see if we can find out a little more of the origin of this famous wine.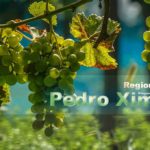 ---
What is hidden behind the mysteries of the Cortijo Jurado in Malaga? Know more about this 19th century country house and the legends surrounding it.
---
In Spain there are two time changes, one in March and one in October. Know when and why we change our clocks and what is the time difference between Malaga and UK.
---
All you need to know about the new fuel identifiers from October 12 in Spain. How it will affect us if it does and what must be taken into account when refuelling our vehicle. Useful guide for those who plan to rent a car in Malaga but also for vehicle owners.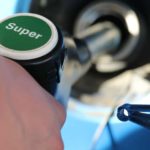 ---

Do you know all the details about the new cruise ship 'Symphony of the Seas' that visits Malaga during these days? This great cruise is 5 times bigger than the Titanic and has numerous activities focused on entertainment. You don't have to be one of its passengers to know it in depth, I encourage you to read our article where I tell you everything you need to know, some curiosities and when you can visit this large cruise in the Port of Malaga.
---
If you're looking for nosleep ghost stories or mysteries in Malaga, here you'll find some of the most curious and scary. These stories have been the subject of years of research and the key that sheds light on their mysteries has not been found. There's nothing better than Halloween eve to read horror stories and mysteries in Malaga. Will you join us in discovering them?
---
A mudstorm has been predicted for today in the province of Malaga, a phenomenon that confuses some, so let's clear up all the doubts about how and why it happens.
---
During the holidays everything is perfect. Good weather and the beach in Malaga help you to relax and forget the routine. When the holidays are over, the well-known post-vacation blues may appear. Let's see what it's all about and how to avoid and beat it.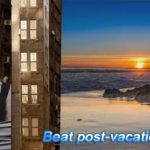 ---
After opening their first restaurant in Spain, the partners Robert de Niro and Noby Marsuhisa are planning to open their hotel boutique from their luxury chain in one of the most luxuries areas in Marbella, the Gold Mile.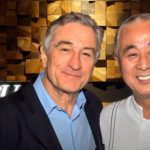 ---