Pujerra village
The narrow and steep streets of Pujerra have developed haphazardly and are lined with whitewashed houses with Arabic tiling and are generally made from rubble. Embedded in some of the walls, one can find bricks with the monogram of Christ in Greek letters (initials of the name Yesous Christos). The main point of interest is the parochial church dedicated to the Holy Spirit, though the surroundings are, in themselves, of great ecological interest. The local craftwork is good value, specialising in items made from leather and fur. Within popular folklore the so-called 'fandangos' (a dance) of Pujerra hold a special place.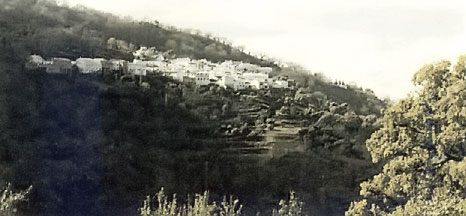 The typical gastronomy of this village of Malaga are olla (a type of casserole), pinchitada (small kebabs) and the young wine 'mosto'. Homemade roscos, buñuelos and a speciality named tostones are typical pastries and sweets.
tourist tips
Number of inhabitants: 362
Public festivals: 2nd Sunday of August - Romeria de P. San Antonio
White villages
Don't forget to share!