Tag:
Fuengirola

- Page number 3
If you are planning to come to Malaga in June you can't miss this post. I'll tell you the 5 main reasons why it's a good idea, the weather, the clothes you should bring and also find activities that only take place during this month.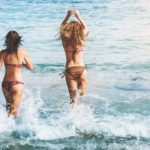 ---
From this Friday until November the 19th there is a new appointment for those who enjoy tapas. The called 'Ruta de la Tapa Erótica' will be celebrated again this year ¿will you join?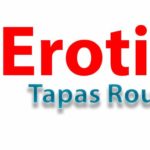 ---
October in Malaga brings us a large number of fairs and festivals. The province has much more to offer beyond the summer months, as we proved with the recommended activities in September. Join us to discover what you can do during October in Malaga.
---
Planning your holiday with kids and wondering what to do or where to go for them to have fun and enjoy? Continue reading to find the best playgrounds and parks for children in Malaga. With or without kids on your charge, you can enjoy most of the parks from this list!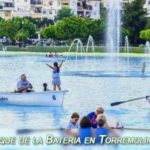 ---
January brings cold temperatures from the past Monday 8 until; this cold bring snow in Malaga to lower altitudes. Snow in Malaga is an exceptional situation that you can take advantage of. How about a snow getaway this weekend? Continue reading for an update at the bottom of this page...I will continue posting the latest information about cold and snow Malaga this week.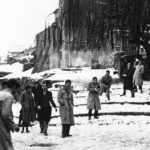 ---
Fuengirola offers citizens and visitors the opportunity to enjoy free WI-FI connection in several public areas of the city.
---
If you are visiting Malaga for a holiday with or without children and looking forward the sun and the beach or making some activities...but it rains, its cloudy or the temperature is too low, do not let the bad weather cloud your encouragement. I'm going to give some ideas and recommendations about the top things you can do on a rainy day in Malaga, very important recommendations I say. Many of you are coming just for a few days and expect to enjoy our sunny weather...It could happen that on arrival after noticing the clouds your humour takes the same grey colour as the sky, do not let it happen, continue reading to avoid this situation. Some of my proposals may require a vehicle if your resort is in Marbella, Estepona or Puerto Banus among others. If you are in Torremolinos, Benalmadena or Fuengirola as example, your option to take the public transport is much higher with public buses or the subway train, options to consider by those who prefer not to hire a car in Malaga, which is a good and cheap choice in my opinion.
---
In Fuengirola (Málaga) will be held from the 11th to the 14th of August the seventh edition of the Medieval Market in the castle Sohail. Until Sunday in Sohail Castle in Fuengirola will be possible a time travel to the Middle Ages, thanks to the launch of the medieval market. The event is unique in Spain, as it takes place within an authentic Arab fortress of the time. The area will present a typical medieval aspect, with flags of the time, background music and many of the participants dressed in historical costumes.
---
From Sunday 15th has started the implementation of taxi meters with new rates for the use of public taxi in the town of Fuengirola, equalling prices with the municipalities of Mijas, Benalmadena and Torremolinos.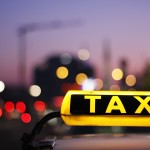 ---
This summer, the Costa del Sol town of Fuengirola has in its summer schedule two new summer offers, in one case, more relaxing and the other, more lively, but in both cases, very refreshing, since both proposals take place on the sands of the beaches, a few meters from the seashore.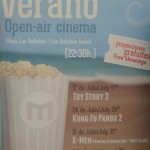 ---