Tag:
Fuengirola

- Page number 2
The next June 23, thousands of people of all ages will celebrate along the coast the shortest night of the year at the summer solstice known as the 'Night of San Juan' in Spain; also called St. John's bonfires or Midsummer's Eve. I will tell you activities for this special night and the most popular places for celebrating it in Malaga.
---
The city of Fuengirola and especially the Sohail Castle are preparing with enough time for what will be the beginning of the summer concert festival that every year brings us artists of international standing. If you want to know the last details, who are the confirmed artists or when the concerts are taking place you can not miss this article.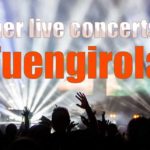 ---
We share the experience of a blog reader who spent a weekend in Malaga at a very good price. Do you want to know everything she could do for only 25 euros? Don't miss our article and find out how cheap is to enjoy life!
---
With the aim of making known the customs, folklore and gastronomy, as well as the culture, history and tourist attractions of the inhabitants of this multicultural city, the Peoples' Fair project was launched in 1994. In recent years it has become one of the most important events, at regional, national and even international level. It takes place in the fairgrounds of Fuengirola and every year participate many countries, offering part of their culture and gastronomy. Want to know the news and when it is celebrated this year?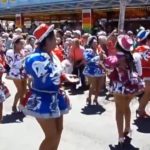 ---
As every year during March comes the celebration of San Patricio in Malaga, an event full of activities. Read everything about San Patricio, its history, which municipalities celebrate it and what activities they propose for this green dyed day.
---
The Enlightenment Stupa is the largest Buddhist temple in Western world. What is a Stupa and what kind of Stupas can we find? Read all about this monument in Benalmadena, next to the Butterfly Park.
---
All you need to know about the Bicycle Day in Malaga and the European Mobility Week. A week that aims to raise the consciousness about the use of alternative means of transport.
---
Everything you need to know about the leisure and refreshing activities on Malaga's beaches. From renting a hydro-pedal and its price to the always popular jet skis without forgetting other new activities that could be of your interest.
---
In this holiday season, nothing better than sharing a day with family and friends. Bioparc Fuengirola is a place where people of all ages and especially families can enjoy nature in a unique environment. The Bioparc Fuengirola is a zoo located in the city of Fuengirola in Malaga, dedicated entirely to the conservation of tropical species adapted to the forest environment. It is a different concept of zoo, a park where animals live in a recreation of their natural habitat.
---
If you still don't know where to go on holiday you might find inspiration in this blog post. No matter if you plan your winter or summer vacation, some tourist destinations are popular all year round. Want to know more about where to go on vacation?
---