Tag:
Fuengirola

- Page number 4
Although current technology allows us to enjoy good movies from the comfort of home, sometimes we feel like going to the movies, right? With the almost indispensable popcorn and refreshments we get settled in our seat to dive for a couple of hours into a big screen adventure. In the large towns of the Costa del Sol you can enjoy a large selection of Multiplex cinemas in Malaga with the latest releases, of which the majority project also regularly films in English original version. These films in original version are listed as VO (original version) or VOS (original subtitled version).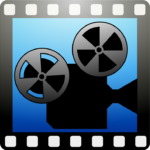 ---
Everything you need to know if you are looking for a boat trip or catamaran excursion from the Port of Malaga, Benalmadena or Fuengirola. From dolphin watching to a romantic sunset with champagne on a boat or even a barbecue. There are many options in Malaga to enjoy the beautiful views of the coast. Want to know more?
---
The festivity in honor of La Virgen del Carmen, the patron saint of the fishermen, has a strong tradition throughout the Costa del Sol. The activities take place in the Fairgrounds of Fuengirola and Los Boliches beach, which will be setting for the procession of the Virgin in Mediterranean waters.
---
The Skate Plaza in Fuengirola has become a magnet for skating lovers on the Costa del Sol. It is a space for all ages focused on the enjoyment of activities on wheels. There are also special events and competitions of skate, bicycle or skating. Visitors give a good feedback about this place, let's look at some of its particularities and why it is considered one of the best in Europe.
---
Tourists consider the Costa del Sol superior to its rivals regarding the ambience, way of living, the people´s hospitality and the climate
---