The Carmen Thyssen Museum in Malaga opened on 24 March 2011 and has an important private collection of Spanish paintings. The period covered by the works ranges from the 16th century to the beginning of the 20th century.
Events in 2019
Pinceladas musicales
This is a series of free concerts that take place each month in the Museum Courtyard.
16 March: Choir of Voices
6 April: Carmina Nova Youth Choir
May 11: Promusica Chamber Orchestra
8th June: Escolanía del Orfeón.
21 September: Guitar Orchestra.
19 October: Orquesta Andalusí.*
9 November: Harp Orchestra. *
*Some dates may be subject to change.
Notas de Color
On March 22nd and 28th, in addition to April 4th, the cycle of concerts "Notas de Color" has been programmed in the Carmen Thyssen Museum.
The first appointment will be on 22 March at 8.30 pm. Tickets are on sale at the entrance of the museum for 12 euros and there is a voucher to attend the 3 concerts for 30 euros.
More information at: https://www.carmenthyssenmalaga.org/en/actividad/notas-de-color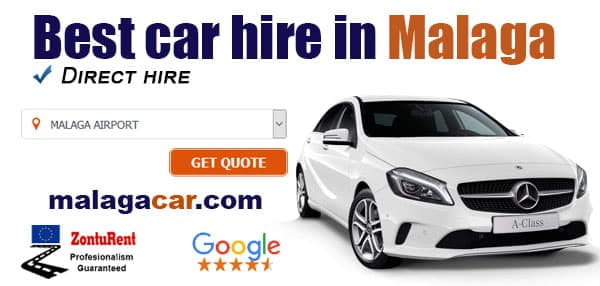 ';
About the Carmen Thyssen Museum
The Museum is in the Villalón Palace in the historic centre of Málaga, about 500 metres from the Picasso Museum. This palace, built at the beginning of the 16th century, has been reconstructed and has rich wooden coffered ceilings from the epoch. During the restoration works they discovered archaeological remains of the Roman period, with paintings dating between the second and third centuries.
The four-storey museum houses the permanent collection of some 285 works of Spanish art, as well as temporary exhibitions.
Art collections in the museum
In the museum there are different sections that separate the art collections:
Antiguos Maestros (Old Masters): In this section of the museum are works dating from the seventeenth century with artists such as Zurbarán and Ezquerra.
Paisaje romántico y costumbrismo (Romantic landscape and costumbrism): Discover the romantic vision of Spain in its Moorish architecture, festivals and traditions through the works of different artists.
Preciosismo y Paisaje Naturalista (Preciousness and Naturalistic Landscape): In this area of the museum you can contemplate the evolution of Spanish painting during the second half of the 19th century.
Fin de siglo ( End of century): Discover Spanish painting in the late 19th century.
In addition to permanent works, there are temporary collections that focus mainly on the nineteenth and twentieth centuries. You will find realism, cubism, landscaping and many other artistic works.
Not all works are Andalusian or Spanish. In the Old Masters section you will find a statue of Christ from the 13th century, a minimalist style sculpture that will catch your attention.
Activities and other exhibitions
Occasionally small temporary exhibitions are presented with film screenings and live flamenco performances.
There are usually activities planned for children, families and also events related to local festivities such as the Malaga Fair or Easter.
The museum has a shop where you can buy art-related material. There are books and albums, art related items and even articles for children.
Hours and prices
If you want to visit this museum in Malaga I'll tell you the opening hours and prices:
Tuesday to Sunday from 10.00 am to 8.00 pm
Closed on Mondays except public holidays.
25 December and 1 January closed.
Guided tours on Tuesdays, Fridays and Saturdays at 01.00 pm.
Temporary exhibitions on Fridays at 6.30 pm.
Price list
Since January 7, 2019 the price of the Tyssen Museum is as follows:
A flat rate of 10 euros which entitles all temporary and permanent exhibitions in the museum. This ticket also includes guided audio in different languages, access to WIFI and participation in a program of guided tours.
Residents of Malaga will have access to a reduced rate of 6 euros. This rate will also be accessible to students under 26, people over 65 and pensioners.

You can make the reservations from the official website for the different activities programmed throughout the year.
Address and Directions
Museo Carmen Thyssen Málaga
Plaza Carmen Thyssen – C/Compañía, 10
29008
More information at https://www.carmenthyssenmalaga.org/en/
If you are looking for more museums you can read about the International Museum Day. Carmen Tyssen Museum is one of the museums that allow free entrance during this special day.
This museum is free on Sundays from 5 pm and for children under 18 and unemployed people during all the week.
Comparte este artículo: