Tapas bars in Malaga
In the centre of Malaga we find plenty of bars, for a pleasant stay, a few delicious tapas and drinks. They are ideal places to take a break while visiting the cultural centre of the Costa del Sol.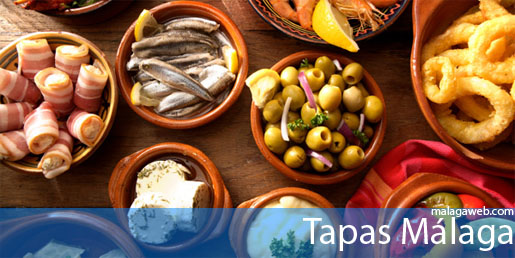 Some of the most popular bars in Malaga city
The bars below are some of the best and most valued of Malaga, however due to the large number, we might have missed your favourite bar, if that is the case feel free to contact us or post your recommendations!
O'Neill's Irish Pub
Irish Bar with great capacity. Live Irish music some nights.
Adresse:
Calle La bolsa, 10, Málaga


How to get: https://goo.gl/maps/undp8WYjD8C2
Restaurante Bar El Pimpi
Variety of tapas at an average price.
Address:
Calle Granada, 62, 29015 Málaga, Spain
+34 952 22 54 03

Online map location and reviews: https://goo.gl/maps/9hfgZyx3RN42 . .
La Rebaná
If you have information on this bar in Malaga please send it!
Address:
Calle Molina Lario, 4, 29015 Málaga
952 60 85 34 ?

Google plus: https://plus.google.com/100891847534778312840/about
Lo Güeno
Large selection of traditional spanish tapas in Malaga since 1967.
Adresse:
Calle de Marín García, 12, 29005 Málaga
952 22 30 48

Google plus: https://plus.google.com/109413327351843705927/about
Bars in Malaga
Don't forget to share!