Bars and Tapas in Fuengirola
Enjoy your stay in Fuengirola and Malaga cuisine in different tapas bars that can be found in the city.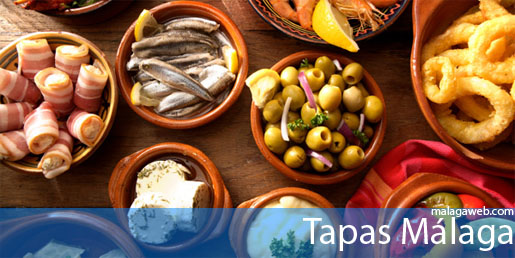 Some of the most popular bars in Fuengirola
The bars below are some of the best and most valued of Fuengirola; please contact us or post your recommendations!
El Triana Tapas Bar Fuengirola
Tapas and wine in Fuengirola.
Address:
Calle San Pancracio, 16, 29640 Fuengirola
+34 952 59 24 79

View customer reviews and map
La Taberna del Pintxo
Good place to sample a variety of good quality Tapas.
Address:
Calle Hermanos Pinzón, 0, 29640 Fuengirola
952 46 02 77 ?

View customer reviews and map
Cerveceria tipi tapa
Good place to go for Tapas. Variety of Tapas and good quality.
Address:
Calle Málaga, 5, 29640 Fuengirola
665 58 93 16 - 951 31 16 30 - 952 19 92 36 ?

View customer reviews and map
Taberna 'El Tentaero'
If you are looking for a place more typical placewhere having a drink or with flamenco music you can visit this bar in Fuengirola, a typical Spanish taproom.
Address:
Calle Francisco Cano, 25

See online map and reviews
Don't forget to share!