Tag:
Malaga

- Page number 9
On September 27 takes place on World Tourism Day where is especially noteworthy the Open House, during which the most important museums and monuments offer free admission during a set schedule; in some you can even enjoy a guided tour in English, Spanish or French. Tourism is vital in Malaga, it's always a good day to revisit museums and monuments, are you coming?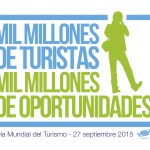 ---
When we're going to travel, the first thing that comes to mind before planning a trip, is adapting it to our possibilities. You may have your holidays already assigned and find you can't choose which day to come, but in the fortunate case of being able to choose whenever you want to go on holiday, I will try to show you the pros and cons of some of the most popular months to visit the Costa del Sol, although I believe it could perfectly be applied to any coastal city in Spain.
---
From now on is available a new device in Malaga city to support the circulation. Through the web Area Mobility Malaga are available to citizens almost 70 traffic control cameras distributed in the city. With this service, which is available both through the web and on an adapted version for Smartphone, iPhone and iPad, you can know in real time the density of the main traffic routes in the city, which greatly facilitates knowing in advance the state of the route as it is available before getting into the car or at any stop along the way.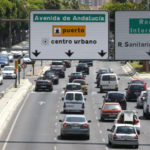 ---
Do you enjoy going to street markets? Like taking walks by the sea? Enjoy the stunning views and Mediterranean sunsets from a terrace a few meters from the sea? Would you like to combine all this? Then come to Pier One, in the heart of the city.
---
Malaga is increasingly attractive and is continually adding new projects to make the capital of the Costa del Sol a truly cosmopolitan city. This trend is already underway for many years. We remember those days when we passed by Malaga on the way to or from the airport approaching our holiday destination, but what could be incidentally perceived of Malaga was not exactly appealing or attractive.
---

Malaga beaches have been pioneers in offering the possibility to take a refreshing dip to disabled persons or with reduced mobility, with a large easy-access device and monitor attendance. Thus not only disabled but also blind and deaf can enjoy a swim and a certain degree of autonomy, thus increasing their wellbeing.
---
During this cinematographic exhibition, the best Spanish short films are awarded and people are invited to a series of activities and cultural events in Malaga.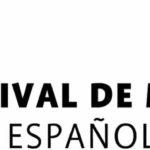 ---
Are you interested in learning more about Malaga and want to visit the largest number of monuments and museums in the city? Then you'll be interested in what Malaga Pass is all about, a card you'll pay for once and get free access to Malaga's unique museums and buildings.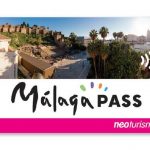 ---
Autumn is coming, a season that on the Costa del Sol does not bring cold but pleasant temperatures that invite you to visit the province in depth. Find out what the weather is like in Malaga in autumn, what clothes you should bring if you are on holiday and if it usually rains during these months.
---
Everything you need to know if you are looking for a boat trip or catamaran excursion from the Port of Malaga, Benalmadena or Fuengirola. From dolphin watching to a romantic sunset with champagne on a boat or even a barbecue. There are many options in Malaga to enjoy the beautiful views of the coast. Want to know more?
---