Hertz Malaga
Hertz has approximately 8100 rental locations. Walter L. Jacobs, a pioneer in the field of car rentals, opened his own car rental business in Chicago in September 1918 at age 22. It started with a dozen of T Ford automobiles model, which he repaired and painted. Jacobs continued to expand its business and after five years he generated an annual revenue of nearly one million dollars.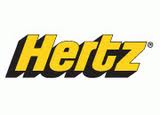 In 1923, he sold his company to John Hertz, president of Yellow Cab and Yellow Truck and Coach Manufacturing Company. Jacobs continued in the company as chief executive and manager of Hertz.
Hertz car hire at Malaga airport
Hertz has some positive and negative aspects; for example, some clients complain about getting a lower car category when the car they requested is not available or other car insurance issues. However other clients are satisfied with the service. Maybe depends on the country and Hertz office where you rent a car.
If you have used Hertz and would like to comment about the service please let us know by using out forum or contact form.
Contact Hertz at Malaga airport
Hertz at Malaga train station
Hertz provides the possibility of renting vans at the train station. You can also rent a car with the extra WIFI and GPS navigation if necessary.
Office hours are 8:00 to 10:30 pm. (Saturdays until 10:00 pm and Sundays from 12:00 am to 8:00 pm)
Contact Hertz at the train station
Vialia Shopping Centre
Phone number: +34 952 35 50 40
Website:
http://www.hertz.com
Reviews of Hertz in Malaga
If you want to rent a car in Malaga without a problem, we recommend using our own system where we choose the best company for car rental.
Don't forget to share!