The Marbella Art Fair has galleries with artists from different countries, Spain as well as Portugal, China, Canada, Sweden, Uruguay, United States, Austria, Argentina, Mexico, Slovakia and Switzerland among others.
There will be a prize of 5000€ for the winning work, and it will also become part of the permanent collection of the Engraving Museum.
This year the art exhibition in Marbella takes place from 30th July to 3rd August in 2019.
The success of an art gallery in summer is not an easy task, this Art Fair in Marbella repeats again this year.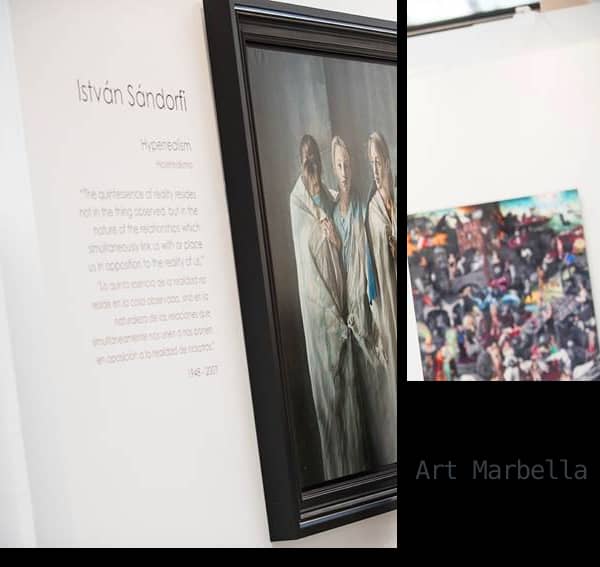 What is the Marbella Art Fair?
The Marbella Art Fair is the largest contemporary art exhibition on the Costa del Sol. This event attracts both collectors and artists in an enriching encounter.
This annual exhibition aims to become a mandatory stop on the international cultural calendar. Undoubtedly a good opportunity for artists; Marbella is the temporary residence of many collectors with a high purchasing power and a popular destination among the famous.
How much does it cost and how to get there?
The entrance fee is 8 euros and the timetable is from 6pm to 10.30pm. However you can check for further information at the official website.
It is located in the Trade Fairs, Congresses and Exhibitions Palace in Marbella.
What can we find?
We will find the work of many artists. We will also be presented with a retrospective of Jaume Plensa, an artist whose works are all over the world. From Madison Square Park in New York to Jerusalem in Israel. Undoubtedly an opportunity both for those who know him and for those who are curious about his work.
The space will have different galleries and works by both national and international artists.
To read more about this event and all the artists who are coming to Marbella this year, visit the official website: http://marbellafair.com/
Comparte este artículo: