Read about Malaga's Muslim past and its monuments route. The Moorish presence influenced the growth of our city in a way that was totally different from what was happening in the rest of Europe. Come and learn how our past has influenced our people, gastronomy and culture.
---
I hope that once again I can awaken your curiosity about the past and the origin of our city; this time I am going to tell you the history of the Romans in Malaga and about some of the monuments and remains that have survived until today. Malaga is a city with an ancient culture and history, would you like to learn about its past?
---
The history of Malaga goes back a long way. In this article I hope to arouse your curiosity to know the origin of Malaga. The birth of a city that cannot be understood without the sum of diverse cultures and civilizations, but everything began in a very concrete period, with the arrival of the Phoenicians to our coasts and the beginning of the commercial routes.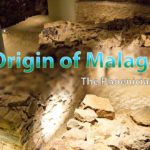 ---
There are many things to see and places to visit in Malaga, some of them might not be in some guides but they are of great interest. Would you like to take a trip to the great stone monuments in Malaga? Constructions carved in the rock that will not leave you indifferent and are very easy to access by car. Save our recommendations for when you can visit us.
---
Around the year 200, when the Romans dominated Europe, travelling from Londinium (London) to Malaca (Malaga) took approximately 24 days over 3455 kilometres during the month of August. It was a very long journey mostly by sea bordering the coasts of France and Portugal. Want to know more about this adventure and how much did it cost comparing to actual times?
---

Malaga has an enormous amount of places to visit, but surely a visit to a cemetery wouldn't even cross our minds during our stay...a cemetery isn't exactly a touristy place, and we generally wish not to have to visit one while we're alive...however, we'll find not one, but several cemeteries in Malaga that are well worth a visit as they're declared cultural value.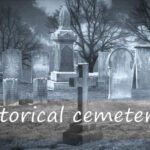 ---