If you don't have plans for the last weekend of August you can join the Three Cultures Festival in Frigiliana. A colourful event where music, culture and gastronomy will be the great protagonists.
When and where is the festival this year?
It takes place the last week of August. In 2019 it is Thursday 22rd at 7pm with a fireworks and music show at 10pm. The last day is Sunday 25 August.
The pyromusical show that takes place at the inauguration is a big event with lasers, music and animations with a duration of 15 minutes.
The place where the festival takes place is the streets of Frigiliana. In the area around the Three Cultures Market and having as the main concert stage the square of the same name and the church.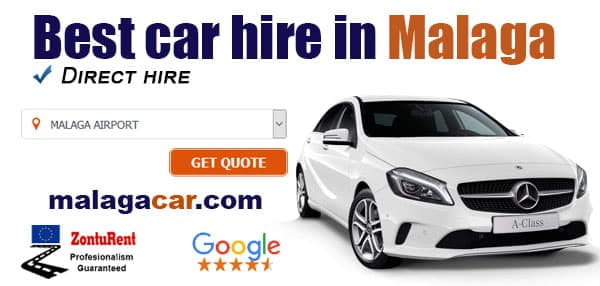 ';
What is it about?
The Three Cultures Festival is an event that brings us celebration and culture since 2006 with the idea of promoting the municipality of Frigiliana. Over the course of 4 days, culture, gastronomy, music and theatre are mixed in a colourful offer that attracts every year more and more people.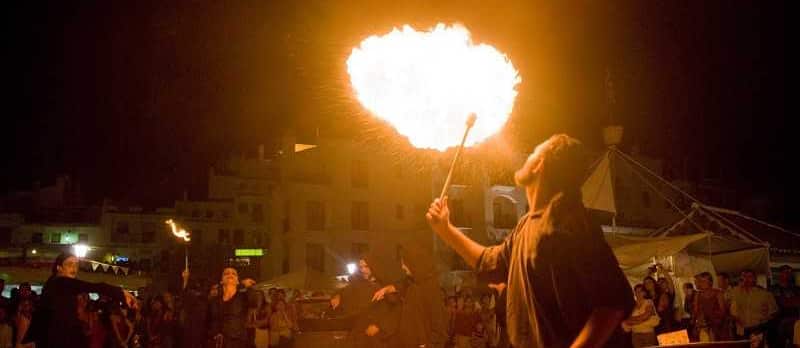 The festival lasts all day, the theatrical groups will make their appearance during the morning and afternoon. You can see craftsmen working live and meet medieval knights or dancers as you enjoy the music in the background while strolling the streets and going back in time a few centuries.
You will find theatrical performances and live music as well as some other surprises that they include every year.
There will be plenty of workshops and activities for the children to have a great time.
Concerts at the Festival of the 3 Cultures
Frigiliana's Church will be the stage for the main performances of the festival on Friday and Saturday from 7pm. A meeting place for not commercial sounds.
There will also be performances at Plaza de las 3 Culturas (Three Cultures Square). This Square is where the most massive concerts will take place during the days of the festival; there will be performances also at Casa del Apero, an ancient building dating from the 17th century, actually the House of Culture in Frigiliana.
Those are usually concerts with free admission until full capacity.
Thursday 22 August
Ana Alcaide – At 11 pm at the square Plaza de las 3 Culturas.
Friday 23 August
Eduardo Paniagua – 7 pm at Church San Antonio de Padua.
Felah-Menkub – 9 pm at Plaza de las 3 Culturas
Dj Panko – 10 pm at Parque de Andalucía.
Bombino – 11 pm at Plaza de las 3 Culturas.
Saturday 24 August
Mara Aranda y Jota Martínez – 7 pm at Church of San Antonio de Padua.
Jako El Muzikante . 9 pm at Apero.
Vieux Farka Touré – 11 pm at Plaza de las 3 Culturas.
La Pompa Jonda – After the concert of Vieux Farka Touré
Dj Beatz – After the concert before and until 3 am at Plaza de las 3 Culturas.
Three Cultures Market
Every year this festival has become more and more popular. There you can find around 150 stalls with handmade products of all kinds.
Every day the festival begins with the opening of the market; there is a stage where there will be performances and shows for children.
This is the place where the colorful festival of Frigiliana starts.
Festival Programming
Non-commercial artists visit Frigiliana every year offering free performances.
Events below are from 2018, although they would be similar this year:
Cabalgada de Frigiliana
On Sunday 25th in Casa del Apero at 8:30 p.m. There will be a representation of a historical event that took place on 23rd July 1548, during the expulsion of the Moors.
Festiculators
Those are in charge of opening and closing the festival with a fun musical performance for all audiences.
You'll find them at noon or at night.
Children's activities
Every day from midday to 3pm, there is a playground with a multitude of activities.
On Friday, Saturday and Sunday there is a show with juggling games and magic for the little ones.
Workshops on Friday, Saturday and Sunday at 6pm in Casa del Apero.
Puppet show at Plaza Amparo Guerrero at 01:30 pm, 07:30 pm and 09:30 pm on Friday, Saturday and Sunday.
Parades and theatrical activities
What may look like random street performances and shows are not. Every year you will find a performance that with satire and humour runs through the streets of Frigiliana at any time.
Conferences
On Friday at midday there will be a conference on mysticism in Al-Andalus and Sufism today.
On Saturday at midday there will be a discussion on historical irrigation and water landscapes.
Route of La Tapa
Restaurants work hard to make tapas specially designed for the festival. There will be Arab, Christian or Sephardic food among other options. A selection that is not normally found in the usual gastronomic offer.
Every day of the festival from 6:00 pm until midnight, the establishments participating in the initiative will offer a selection of tapas specially designed for these days for 2€.
Whoever completes the route will get a gift.
Getting to Frigiliana
To get to Frigiliana, take exit 292 of the A7 motorway.
There are free parking areas before getting to the municipality. The car park has security and has a bus service.

There is also a special bus line between Nerja and Frigiliana. The first bus leaves Nerja at 07:20am and the last one returns from Frigiliana at 10:00 pm.
From 7:30 pm there will be buses every half hour.
You can also book a transfer to Frigiliana for getting there and for going back to your place. For this I always recommend malagatransfer.co.uk; I guess it is the most comfortable transport means if you didn't hire a car in Malaga.
More about the Three Cultures Festival
You can visit the official website (in Spanish) and watch the following video:
Comparte este artículo: