Tag:
Nerja

- Page number 2
October in Malaga brings us a large number of fairs and festivals. The province has much more to offer beyond the summer months, as we proved with the recommended activities in September. Join us to discover what you can do during October in Malaga.
---
January brings cold temperatures from the past Monday 8 until; this cold bring snow in Malaga to lower altitudes. Snow in Malaga is an exceptional situation that you can take advantage of. How about a snow getaway this weekend? Continue reading for an update at the bottom of this page...I will continue posting the latest information about cold and snow Malaga this week.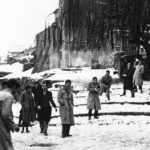 ---
There are several radars on the Costa del Sol with which you must be careful if you rent a car in Malaga; these radars are speed radars, stretch radars and mobile radars although the latter are not indicated. Remember that being fined while driving a rental car does not exclude you from paying the fine and will increase with the corresponding administrative expenditure of the rental company managing your fine.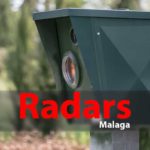 ---
Tourists consider the Costa del Sol superior to its rivals regarding the ambience, way of living, the people´s hospitality and the climate
---