On October 31 arrives the terrifying night of Halloween at our city. Do you have any plan? Malaga is ready and features events in which you can already register. If you have not yet decided what to do, we offer interesting activities for both adults and children. We hope you survive, we wouldn´t want to run out of readers..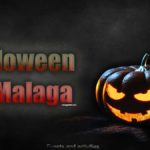 ---
If you're looking for nosleep ghost stories or mysteries in Malaga, here you'll find some of the most curious and scary. These stories have been the subject of years of research and the key that sheds light on their mysteries has not been found. There's nothing better than Halloween eve to read horror stories and mysteries in Malaga. Will you join us in discovering them?
---
Halloween is approaching and many of you still might not know what to wear… well, if you follow our blog you are lucky, we are going to propose ideas for an original costume that night, which one do you prefer?
---