Tag:
Rincon de la Victoria
All you need to know about the Anchovie Week in Rincon de la Victoria, a event for all those who love eating the typical fried fish in Malaga. Want to know more about this popular culinary event?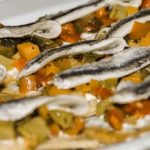 ---
Discover all the details about the Cueva del Tesoro, also known as Cueva del Higueron or Cueva del Suizo. This cave, which is open all year round, has a good history behind it and a beautiful interior, making it a recommendable visit. Would you like to know more about this place?
---
Only a year ago it was relatively difficult to go to a green market, as this meant having to travel within the province, while the larger municipalities along the Costa del Sol lacked this offer. Well, we are pleased to inform you that this has changed, in no time, thanks to the excellent reception of this very healthy proposal and not necessarily more expensive as we tend to believe! Next we leave you the detailed list of ecological markets in the province of Malaga, so that you know when you can buy organic and fresh fruit and vegetables in your neighborhood.
---