Category:
Recipes
Learn recipes from Málaga
Recipes for cooking typical Malaga and Andalusia dishes. If you feel like trying something new, you can visit us to whet your appetite.
From simple gastronomic curiosities to more elaborate dishes to enjoy both cooking and eating.
Gastronomic curiosities
 Is the potato omelette with or without onion?
In this area of our blog we will show you the most appetizing dishes and recipes with videos to know how they are prepared.
How is Gazpacho different from Salmorejo and how many different ways to prepare it?
What is the best method to make anchovies in vinegar?
Is the potato omelette with or without onion?
Without a doubt, they are all existential questions about Spanish gastronomy that we will answer if you continue reading us.
Would you like to learn more about our typical dishes or how to cook a special one? If it is not in our blog you can contact us to let us know what recipe you would like us to publish.
Are you into healthy habits? Then you might find interesting this article about benefits of the Mediterranean diet and the most popular dishes in Malaga. Cuisine in Malaga is based on natural ingredients, olive oil, fresh fish and seafood; having a dinner in a restaurant next to the beach and having after a walk by the shore at sunset, is one of those things that you can't put a price. Are you ready to enjoy your visit to Malaga?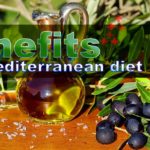 ---
The original Malaga flavor is made with sweet wine and raisins from the province. There is another type of 'Málaga ice cream' made with rum, raisins from Turkey and common sweet wines, so do not be mistaken when ordering it. This ice cream is made with natural products and without any colorants or additives, just milk and sugar added to the mixture.
---
Gazpacho is a typical southern Spanish drink, especially indicated for the hot summer months, as it is both very nourishing and refreshing and with the high temperatures there in summer, often you might not feel having a complete meal. So it´s great to have already some fresh Gazpacho prepared in the fridge, let's learn how to make it with this easy Gazpacho recipe!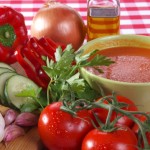 ---
One of the most delicious dishes you can eat in Malaga are the 'boquerones en vinagre' (Anchovies Marinated in Vinegar), a rich delicatessen which dates back to around 3000 years old, do you want to know how to prepare them?
---