Tag:
Activities

- Page number 15
Are you interested in learning more about Malaga and want to visit the largest number of monuments and museums in the city? Then you'll be interested in what Malaga Pass is all about, a card you'll pay for once and get free access to Malaga's unique museums and buildings.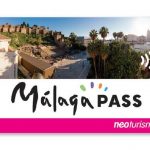 ---
As is tradition in Torremolinos, the cradle of tourism in the Costa del Sol, another year is celebrated the Tourist Day, which this year celebrates its twenty-third edition. Continue reading by clicking on the link to know more about this event, we highly recommend it to the tourists visiting Malaga.
---
In mid-July you can enjoy along the coastal municipalities of Málaga a beautiful and exciting spectacle: The seafaring processions of the fishermen in honor of their saint, the Virgen del Carmen, on July 16.
---
The getaway to Malaga in December becomes more popular every year due to the excellent microclimate present in the city. In addition, prices are much cheaper comparing to the summer, which makes this province an attractive destination for tourists looking for a cosy place to spend the winter. Want to know more about the month of December in Malaga?
---
If you like piano and classical music you have an appointment at the International Piano Festival in Marbella. An event that invites talented pianists from all over the world and offers performances in two categories, adults up to 35 years old and youngsters under 10, 14 and 18 years old. Do you want to meet promising young talent?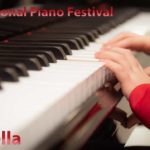 ---

The Skate Plaza in Fuengirola has become a magnet for skating lovers on the Costa del Sol. It is a space for all ages focused on the enjoyment of activities on wheels. There are also special events and competitions of skate, bicycle or skating. Visitors give a good feedback about this place, let's look at some of its particularities and why it is considered one of the best in Europe.
---
Planning a visit to the Upper Rock in Gibraltar? Wondering how to get there or where to park when visiting from Andalucia? Come and read all you need to know about this place and the airport with the shortest runway of the world.
---