Today's entry is for all those who love Shopping Malls, a relaxing activity for many, but be careful, especially if you bring your credit card. Do you dare to join me on this shopping day in Malaga?
---
If you plan to go to the movies later this week, check out our movie listings to find current movies and new releases; some of them are in original version with subtitles in cinemas as Plaza Mayor in Malaga. Below you find the movies that are available throughout this week, and lastly upcoming releases.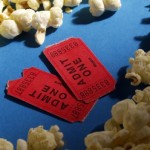 ---
Some believe that the Mayans predicted the end of time on the 21, coincidentally the day falls on a Friday, hopefully not during working hours... If this day you want to go to the cinema to watch a movie while awaiting the arrival of doomsday eating popcorn, from Malagaweb.com we make it easy and let you know what movies are in theatres so that you can go making plans.
---