Archives - Page 26
The holiday is coming, and we are certainly hoping to find a place according to our tastes where to relax and meet our need to break up the monotony ... but, although this seems easy, it is not... and sometimes choosing an idyllic tourist destination which in the end does not make up to our expectations, makes us feel frustrated and resentful of our own election.
---
You come to Malaga in 1 or 2 months and you haven't found a hotel yet? The price can vary a lot and the longer you wait the more it increases, this applies to any reservations you have pending. If you are looking for a 5 star hotel in Malaga you may be interested in reading this blog post. I will tell you the main characteristics of some of the most luxurious hotels in Malaga and the average price if you book 2 months in advance.
---
Do you feel like switching off, listening to the sound of the waves and enjoy a calm sunset? Although the Costa del Sol mainly has accentuated over the last decades a more exalted kind of holidays and also has created the corresponding conditions for its enjoyment, there is lately as well an increasing tendency towards more quiet, unspoilt surroundings, nature and countryside. 
---
The Skate Plaza in Fuengirola has become a magnet for skating lovers on the Costa del Sol. It is a space for all ages focused on the enjoyment of activities on wheels. There are also special events and competitions of skate, bicycle or skating. Visitors give a good feedback about this place, let's look at some of its particularities and why it is considered one of the best in Europe.
---
Planning a visit to the Upper Rock in Gibraltar? Wondering how to get there or where to park when visiting from Andalucia? Come and read all you need to know about this place and the airport with the shortest runway of the world.
---
Experience using the bus and helpful information on the M-110 bus line linking the centre of Malaga with Torremolinos and Benalmadena.
---
The International Tourism Fair, also known as Fitur, is an important meeting place for the world's main tourist destinations. News and events that may be of interest to potential tourists are announced, and professionals in the sector are also contacted. Would you like to know more about this annual tourism Fair?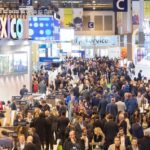 ---
Tourists consider the Costa del Sol superior to its rivals regarding the ambience, way of living, the people´s hospitality and the climate
---
Malaga is a world tourist power and its economy depends on the number of travelers preferring the Costa del Sol year after year to other destinations. This fact is irrefutable having it at hand and even more significant if you look at it in retrospect.
---
Picassos natal house presents a sensational assortment of Jan Lohns collection whichs art works have been created by the artist between 1945 and 1964.
---