Archives - Pagina 25
Yesterday started the World Travel Market (WTM) in London. In meetings with the press, leaders of the various administrations agreed that the UK is showing signs of recovery and that 2011 will be the time to consolidate this trend.
---
Malaga province has a long tradition of culinary culture which is resulting in more than 30 culinary festivals of declared touristic interest for their color and flavor.
---
Many tourists when coming to Malaga airport, dont pay special attention to the brand new commercial area, but they should. The new commercial area at Malaga airport is a fantastic place where spending your time while waiting for your flight, or just as pastime.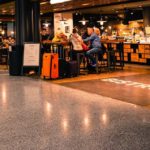 ---
Andalusia in October is a golden month, when nature prepares its most varied spectacle. So earlier this month we still almost had 30 degrees, inviting to fully enjoy the beach. The weekend have started the first rains of autumn; although perhaps not of pleasure to the tourists who come in search of sun, they are welcome in these parts after long months of sunshine.
---
Bicycle taxi drivers in Malaga not only take the vehicle with them, but also become tour guides and are in some cases the first source of information about Malaga for tourists who have just arrived.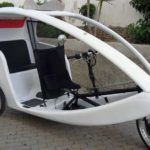 ---
Questions and answers for those who consider renting a car and ask the different methods of payment and the different options when making the reservation. There is a variety of options, which one do you prefer?
---
Andalusia has attracted over the last decades artists, royals and dignitaries from around the world, including some linked to the White House as the Clintons. The former presidents Jimmy Carter and George Bush or the former first lady of the United States Jacqueline Kennedy, visited places like the Alhambra in Granada, the April Fair in Seville and the Costa del Sol.
---
If you like piano and classical music you have an appointment at the International Piano Festival in Marbella. An event that invites talented pianists from all over the world and offers performances in two categories, adults up to 35 years old and youngsters under 10, 14 and 18 years old. Do you want to meet promising young talent?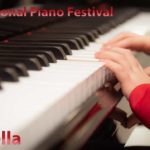 ---
The festivity in honor of La Virgen del Carmen, the patron saint of the fishermen, has a strong tradition throughout the Costa del Sol. The activities take place in the Fairgrounds of Fuengirola and Los Boliches beach, which will be setting for the procession of the Virgin in Mediterranean waters.
---
The holiday is coming, and we are certainly hoping to find a place according to our tastes where to relax and meet our need to break up the monotony ... but, although this seems easy, it is not... and sometimes choosing an idyllic tourist destination which in the end does not make up to our expectations, makes us feel frustrated and resentful of our own election.
---