Many tourists may be worried about their planned holiday and the availability of rental cars, however there is nothing to worry about. Thanks to Malagacar.com and their large fleet of cars the availability of vehicles for car hire from Malaga airport is wide and the price continue being cheap comparing to thers even during the high season.
What we do recommend is to hire a car well  in advance. Better for getting the best prices while ensuring your favorite car model.
Advantages
Among the advantages of using Malagacar.com we can find that we will get the best price without intermediaries; car rental brokers use to bill for a full tank of fuel even when you do not use it.
With Malagacar.com you can have access to numerous deals and discounts they release online via Facebook, Twitter or Newsletters, deals and discounts for Malaga car hire which we recommend to follow as they are available until end of existences.
They also release discounts for special events like Halloween, Easter, Summer…just keep an eye on their social walls.
Their Facebook is very active, if you have any question just contact them.
They renew their fleet of cars every year so you will get a vehicle that smell like new.
They have many packages for every budget. There is even a welcome package with food for those who arrive late with shops closed.
It is one of the most popular companies in Malaga, there must be a reason for this.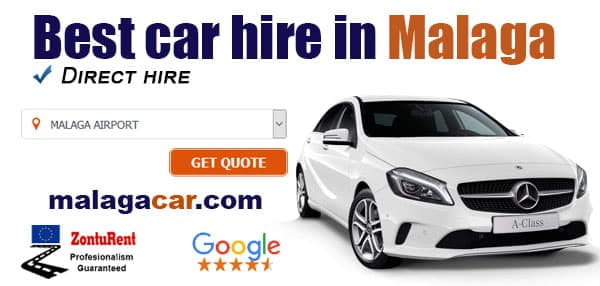 Visiting Malaga means enjoying the excellent weather, but also is synonym of discovery. Let yourself go for roads in very good condition and discover all that southern Spain has to offer, which is much more than sun and beach.
Share this article: