On Friday February 23rd at the Centro Cultural Villa de Nerja from 21:00 hours onwards this proposal takes place with the show' Pasion de Tango'.
This musical show in Nerja brings us Argentine tango from the 1930s with classic themes and a mixture of music and dance that transmits the essence of tango to our days.
Those interested in attending the show can book their tickets by following the link at the bottom of the page.
About the show
Pasion Tango is a show that brings together all the expressions of Argentine tango: The dance of the hand of two of the best couples of today, singing and poetry performed by a contrasting singer and the music of the bandoneon, piano and guitar that will transport the spectator to Buenos Aires in the 1930's passing through the "Belle Epoque" and the Paris Tango Cabaret to the present day, becoming a World Heritage Site and conquering theatres all over the world.
Pasion Tango shows us a journey through some of the different sounds and images that are born from the murmur of the streets of Buenos Aires.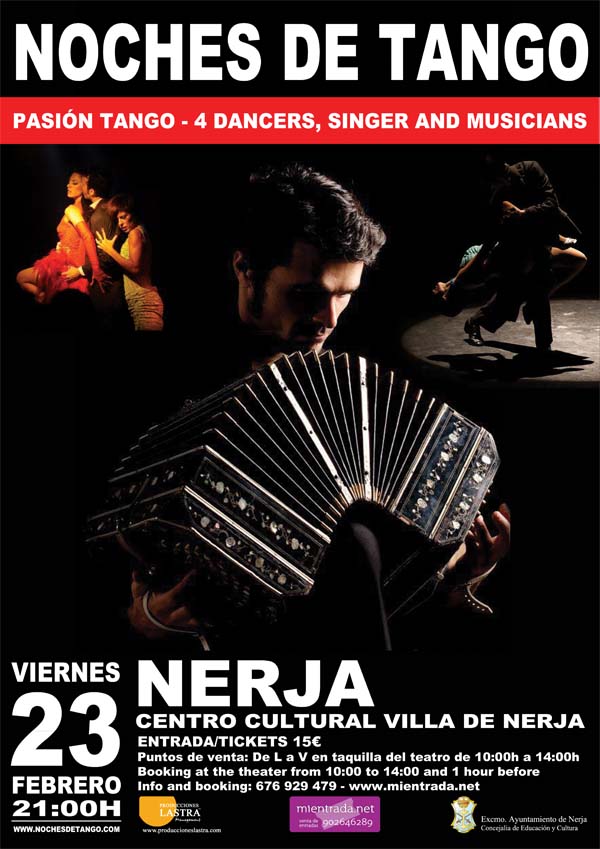 The show brings the most modern and innovative sound of Argentine tango today. The great poetry of the genre coexists with the beautiful melodies of the old instrumental classics and intertwines with the most beautiful and sensual dance.
Dario Polonara, Bandoneon instrument and music
Chano Robles, Piano
Martín 'El Turco' Rago, Voice and guitar
Alberto y Cristina, Dance
Luis y Arlene, Dance
Duration: 80 min.
Public: Adult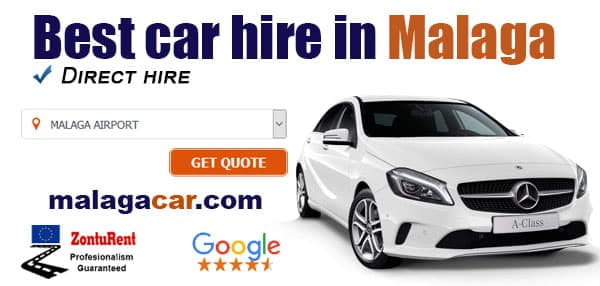 More information
Centro Cultural Villa de Nerja
C/ Granada 45 – Nerja
Title: Que me van a hablar de Amor
When: Friday 23rd February at 21:00h
Price: 15€
Advance sale from 10:00h to 14:00h at the ticket office and at www.mientrada.net
More info: https://nochesdetango.com/
If you are interested in the show we might have some invitations for you, ask us for availability.
Share this article: