Luxury and exclusivity enthusiasts have an appointment during the Marbella Luxury Weekend. This event takes place in this emblematic Costa del Sol city during the last days of May and early June. Puerto Banus becomes again a catwalk of the most prestigious luxury brands.
Four days dedicated to fashion, music, art, gastronomy, sports cars and luxury cars; stores will have special opening hours until dawn, there are fashion shows and live music, restaurants with special menus or the official presentation of the champagne Brut Lessinger, the only champagne in the world that contains diamonds. Expensive and exclusive, here you have it!
What is Marbella Luxury Weekend?
If we look at the first edition of this glamorous event we find luxury and exclusivity. For those who want to skip the text you can watch the following video:
Fashion and trends play a unique role in the Marbella Luxury Weekend. Thus, in the Marina will be a hundred feet long outdoor catwalk in which each brand displays, to 400 VIP guests, their latest collections of clothing and jewelry. There will be also installed two centres of social activity for guests and experts from five star luxury hotels, Michelin star restaurants and golf courses in Marbella.
Luxury vehicles in Marbella
Exceptional attractions for this event are for example the British car manufacturer McLaren and Pagani, who has chosen this platform to present their new models.
Presentation of the latest series of pleasure craft that have come onto the market through Marina Marbella.
Luxury accesories for selected people
Rolex presented in 2011 for the first time in Spain, pieces from its Premium collection; the most expensive, with sapphires and diamonds, is valued at 400,000 Euros.
Chanel unveiled to the public the latest creation in which combines ceramics with titanium. This special alloy makes the watch, valued at around 3,000 euros, adopt the chromatic range of the space surrounding it.
Cartier presents the snake necklace of his own creation for the Mexican actress, Maria Felix. A fully articulated piece, made of platinum, yellow and white gold, decorated with over 2000 diamonds and 2 emeralds that form the eyes of the reptile. A unique jewel considered one of the best created in the 20th century.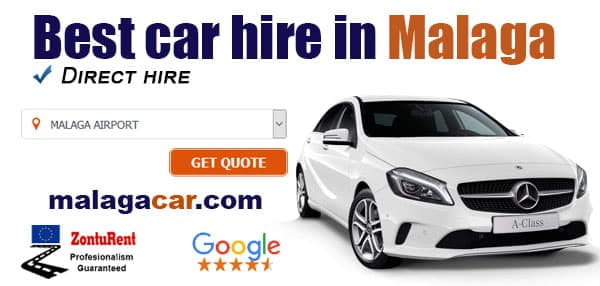 Exclusive activities in Puerto Banus
In Puerto Banus will take place numerous events with leading international brands of fashion, jewelry, motor and gastronomy. Some of them take the opportunity to present their new products internationally.
The VIP area welcomes selected guests who can enjoy an extensive programme of music and tasting activities until 2am. The restaurants in the area offer special dishes during the days dedicated to this event.
During these days the port's shops will extend their opening hours well into the night; there will be parades and other activities that can also be enjoyed by visitors who do not have a VIP pass.
So if you have enough cashflow to give yourself a whim and buy some of the accessories on display, as if you feel like taking a stroll among luxury items of top brands in the incomparable setting that is Puerto Banus, this is your date.
Enjoy this dazzling experience!
Share this article: