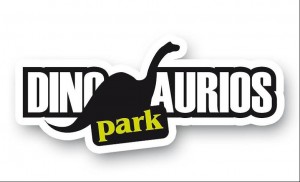 This summer in Torremolinos there is a new attraction for the whole family among the large variety of existing attractions in this popular Costa del Sol community. During the months of July, August and September, the city hosts the traveling exhibition Dinosaurs Park, one of the biggest events of dinosaurs in Europe, in the grounds of the Palace of Congresses and Exhibitions of Torremolinos.
If you like the world of dinosaurs and prehistory you cannot miss this educational and entertaining exhibition with replicas of up to 12 metres height, where you can learn more about the way of life of over 30 different dinosaur species. Some of these specimens also have mechanisms of movement and sound for added realism and are set in their natural habitat.
The facilities covering an area of 2,100 square metres are divided into four sections with information on the age of the dinosaurs, from the 'Beginning of Life', 'Paleontology. The discovery of the fossils', 'The World of Dinosaurs' to' The End of the Dinosaurs'. This exhibition provides an excellent opportunity to go with the family and discover these great animals that inhabited the Earth before us.
How to get to the Palace of Congresses and Exhibitions of Torremolinos:
The Dinosaurs Park enclosure is installed on the esplanades of the Palacio de Congresos y Exposiciones in Torremolinos, in Calle Mexico, intersection with Avenida Rafael Gomez. Nearby there are also other attractions for the whole family, such as the Aquapark Torremolinos, the Crocodile Park and the Botanical Garden of Molino del Inca.
Share this article: