Those who come to the area of Benalmadena and Torremolinos on the Costa del Sol have the opportunity to visit the marina of Benalmadena, also known as Puerto Marina, a beautiful place to enjoy a walk or a coffee in the late afternoon.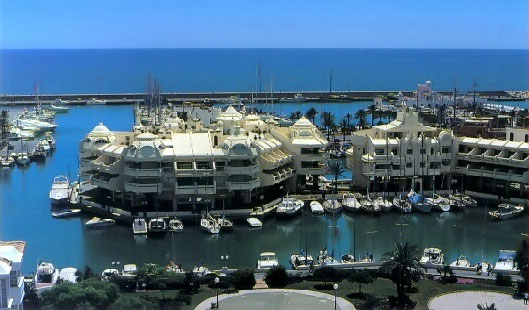 Puerto Marina is open all day, there are plenty of places where you can enjoy a drink and relax feeling the sea breeze on your face. At night there are a few restaurants where to have dinner and there is something for all tastes, as for instance the Pizzeria Diavolo, the tavern Matahambre, the restaurant El Varadero or Saint Tropez, both with Mediterranean food, or a wok for those who prefer Asian food, about which I can say that there you eat pretty well and cheap.
Those who enjoy the nightlife will find in Benalmadena an ideal place to go out at night, with a good atmosphere and plenty of places where to have a drink and dance; although the drinks are priced high, but this is something that happens in all the tourist resorts.
If you visit the Costa del Sol, Puerto Marina is a place that you should not miss… either because you like the night or just walk around and see some yachts during the day, have a romantic dinner or enjoy a beautiful sunset.
Share this article: