Although current technology allows us to enjoy good movies from the comfort of home, sometimes we feel like going to the movies, right? With the almost indispensable popcorn and refreshments we get settled in our seat to dive for a couple of hours into a big screen adventure.
In the large towns of the Costa del Sol you can enjoy a large selection of Multiplex cinemas in Malaga with the latest releases, of which the majority project also regularly films in English original version. These films in original version are listed as VO (original version) or VOS (original subtitled version).
In Malaga city we can find the Multicines Larios, located in Larios shopping centre with 10 screens; close by is also located Yelmo Cine in Vialia Mall in Maria Zambrano train station, with 13 screens.
A little on the outskirts of Malaga, only a few kilometers from Malaga airport is located the shopping and leisure centre Plaza Mayor, which houses the 20 screens of Yelmo Cineplex, the largest in the province. In this cinema are screened a good number of films in original version.
Plaza Mayor
Fuengirola has two cinema complexes; one is Multicines Alfil in the city centre, next to the Fuengirola Zoo, with 8 screens. The other is CineSur located in Miramar shopping centre with 12 screens and some films shown in English.
In Marbella there are three cinema complexes: In La Cañada shopping centre there are 8 screens and there is usually a screening in English in the afternoon. The CineSur Plaza del Mar also has 8 screens and shows films in original version. And finally there is Cines Gran Marbella in Puerto Banus, with seven screens showing films in original version and Spanish subtitles.
Some of these theaters have 3-D screening and of course all have air conditioning.
For a list of films and a map you can consult the google films map at:
Or check our list for cinema releases in Malaga.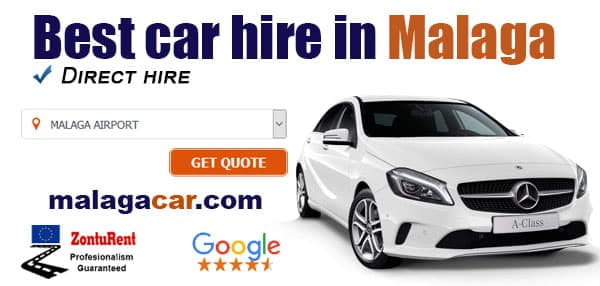 ';
Festival of Fantasy cinema in Malaga
As every year, the Fantasy Film Festival is held in Malaga. The dates are from 14 to 22 November and is entitled: Asia in the veins.
The 28th edition will bring together some of the most important Western film titles of the year with a special focus on Asian production.
It is the only European film festival organised by a university. If you want to attend or are looking for more information you can visit the official website: http://www.fancine.org/
Comparte este artículo: