One of the refreshing initiatives Malaga offers its inhabitants and visitors in the warm summer evenings is the popular cinema on the beach. These free movie nights in the sand, with the sea breeze, picnic chair, sandwiches, snacks, family and friends are held this year from June 25 to August 9 in a new edition of Open Cinema. Around 10.15 pm, the Malaga beaches of El Palo, La Malagueta and La Misericordia project a varied program for all ages.
But there is not only cinema on the beach, but there have been enabled also other spaces in the city to enjoy free summer movies such as Thyssen Museum, the Plaza de Toros de La Malagueta, Pier One and Albeniz cinema. In total there are 23 recent films of Spanish production, animation and films in original version with subtitles.
In the three beaches of Malaga there is night cinema, at Albeniz cinema will be held family-type matinees for groups and collectives, and in original version with subtitles (VOSE) in night sessions, while in the courtyard of the Thyssen Museum, for example, you can see films with more artistic connotation. There will be as well international blockbusters. At Pier One on 7 July at 9:30 pm will take place a concert of the Youth Orchestra of Malaga with the title 'Classic Movies', among others. All activities are free; for screenings at the Cinema Albéniz and Thyssen Museum invitations should be collected at the box offices.
Here you find the schedule of Open Film Malaga 2012.
PLAYA DE LA MALAGUETA – Screenings at 10:15 p.m.
JUNE
Wednesday 27: Primos
JULY
Wednesday 4: No controles
Wednesday18: X-Men: Primera generación
AUGUST
Wednesday 1: Rango
Sunday 5: Bienvenidos al sur
PLAYA DE LA MISERICORDIA – Screenings at 10:15 p.m.
JUNE
Thursday 28: ¿Para qué sirve un oso?
JULY
Sunday 1: X-MEN: Primera generación
Thursday 5: Piratas del Caribe: En mareas misteriosas
Sunday 8: Primos
Thursday 12: Midnight in Paris
Sunday 15: Bienvenidos al sur
Friday 20: Cars 2
Wednesday 25: Un cuento chino
Sunday 29: No controles
AUGUST
Thursday 2: Rango
Saturday 4: 22: Río
Thursday 9: Kung Fu Panda 2
PLAYA EL DEDO (EL PALO) – Screenings at 10:15 p.m.
JUNE
Friday 29: X-MEN: Primera generación
JULY
Friday 6: Midnight in Paris
Wednesday 11: Bienvenidos al sur
Saturday14: Primos
Thursday 19: ¿Para qué sirve un oso?
Sunday 22: Kung Fu Panda 2
Saturday 28: Cars 2
Tuesday 31: Kung Fu Panda 2
AUGUST
Friday 3: Río
Wednesday 8: Rango
MUSEO CARMEN THYSSEN – Screenings at 10:15 p.m.
JUNE
Tuesday 26: Chico y Rita
JULY
Tuesday 3: Midnight in Paris
Tuesday 17: Exit through the gift shop
Tuesday 24: Morente
PIER ONE (Muelle Uno) – Screenings at 10:15 p.m.
JUNE
Saturday 30: Midnight in Paris
JULY
Saturday 7: 21:30 h. Concert "Clasicos de cine"
Friday 13: Chico y Rita
Saturday 21: Blackthorn
Friday 27: Kung Fu Panda 2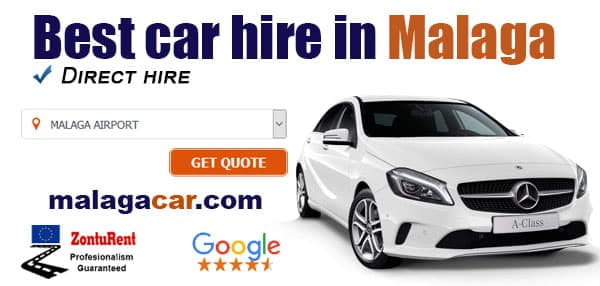 PLAZA DE TOROS DE LA MALAGUETA – Screenings at 10:15 p.m.
JULY
Tuesday 10: Piratas del Caribe: en mareas misteriosas
Thursday 26: Cars 2
CINE ALBENIZ – Screenings at 11 am and 11 pm
JUNE
Monday 25: 11 am Río; 11 pm Repulsión (VOSE)
Tuesday 26, 11 am Kung Fu Panda 2; 11 pm Hoy empieza todo (VOSE)
Wednesday 27:11 am Rango; 11 pm A pleno sol (VOSE)
JULY
Monday 2: 11 am Rango; 11 pm Nelly y el Sr. Arnaud (VOSE)
Tuesday 3: 11 am Río; 11 pm Therese Raquin (VOSE)
Wednesday 4: 11 am Kung Fu Panda 2; 11 pm Cul de sac (VOSE)
Monday 9: 11 am Rango; 11 pm El cuchillo en el agua (VOSE)
Tuesday 10: 11 am Río; 11 pm Hoy empieza todo (VOSE)
Wednesday 11: 11 am Cars 2; 11 pm A pleno sol (VOSE)
Monday 16: 11 am Cars 2; 11 pm Repulsión (VOSE)
Tuesday 17: 11 am Rango; 11 pm Nelly y el Sr. Arnaud (VOSE)
Wednesday 18: 11 am Río; 11 pm Therese Raquin (VOSE)
Monday 23: 11 am Cars 2; 11 pm Cul de sac (VOSE)
Tuesday 24: 11 am Kung Fu Panda 2; 11 pm Hoy empieza todo (VOSE)
Wednesday 25: 11 am Rango; 11 pm A pleno sol (VOSE )
Monday 30: 11 am Río; 11 pm Nelly y el Sr. Arnaud (VOSE)
Tuesday 31: 11 am Cars 2; 11 pm El cuchillo en el agua (VOSE)
AUGUST
Wednesday 1: 11 am Kung Fu Panda 2; 11 pm Therese Raquin (VOSE)
Monday 6: 11 am Rango; 11 pm Cul de sac (VOSE)
Tuesday 7: 11 am Río; 11 pm El cuchillo en el agua (VOSE)
Wednesday 8: 11 am Kung Fu Panda 2; 11 pm Repulsión (VOSE)
Share this article: