If you plan to go to the movies later this week, check out our movie listings to find current movies and new releases; some of them are in original version with subtitles in cinemas as Plaza Mayor in Malaga. Below you find the movies that are available throughout this week, and lastly upcoming releases.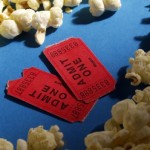 ---
Some believe that the Mayans predicted the end of time on the 21, coincidentally the day falls on a Friday, hopefully not during working hours... If this day you want to go to the cinema to watch a movie while awaiting the arrival of doomsday eating popcorn, from Malagaweb.com we make it easy and let you know what movies are in theatres so that you can go making plans.
---
Many companies in Malaga are applying interesting promotions to counteract or mitigate some effects of the increase in VAT which came into force this month. While some directly don´t apply the taxes to the consumer, others offer many alternatives in the form of promotions for those who now have to look a little more for their expenses and at the same time want to continue to enjoy the leisure offer in Malaga.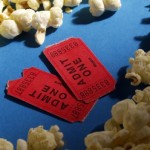 ---
This summer, the Costa del Sol town of Fuengirola has in its summer schedule two new summer offers, in one case, more relaxing and the other, more lively, but in both cases, very refreshing, since both proposals take place on the sands of the beaches, a few meters from the seashore.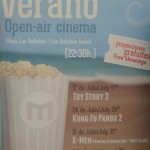 ---
One of the refreshing initiatives Malaga offers its inhabitants and visitors in the warm summer evenings is the popular cinema on the beach. These free movie nights in the sand, with the sea breeze, picnic chair, sandwiches, snacks, family and friends are held this year from June 25 to August 9 in a new edition of Open Cinema.
---