Category: Tours
Excursions in Malaga and Andalusia
Andalusia and Malaga are undoubtedly excellent places for excursions and tours. Visit white villages or discover beautiful natural and monumental routes where you can take pictures that will be kept in your memory for a lifetime.
Tours and excursions from Malaga
There are numerous white villages that you can visit in Malaga. In this blog we will propose you visits to different towns that may interest you as well as activities that you can do throughout the year.
Hiking and cultural routes
If you are a nature lover, you can't miss the hiking routes we offer from Malaga and throughout Andalusia.
Discover emblematic places, natural swimming pools where you can refresh yourself in summer, natural parks,  routes of all kinds and for everyone.
We will also suggest monument routes through Malaga and Andalusia. We hope that with us you will discover everything you can about southern Spain.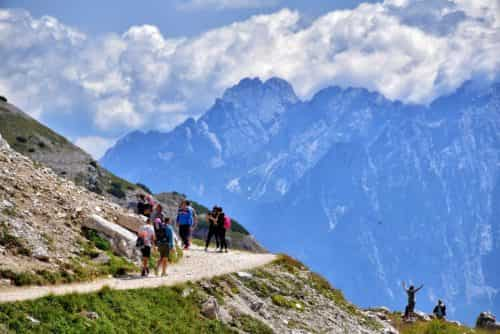 Cultural activities to visit
We will tell you about cultural activities that take place throughout the year. You can visit them no matter what month you come to Malaga.
Discover Malaga's popular fiestas and main events in summer, winter, autumn or spring.
Have you ever visited Ardales or heared about this beautiful white village in Malaga? If not, you should read this post about one of the favourite villages for nature lovers. Wondering about what to see there? I will answer in the following lines.
---
Malaga is surrounded by mountains, all kind of hiking trails ideal for nature lovers. In this article I will recommend some easy hiking trails that can be made all year round and even with children, perfect routes for going with family or spend a nice day with friends.
---
Caminito del Rey, a trail now known worldwide for its beautiful views and past danger, has caught the attention of the giant Google which has digitized the path for its popular application Google Street View.
---
This Sunday we have an opportunity to combine a tour of the beautiful villages of Malaga with local celebrations of Tourist Interest: The village of Sayalonga, located in the Axarquia region of Malaga, celebrates on the 6th of May the Loquat Day. This typical festival takes place every year on the first Sunday of May, in harvest season of this fruit.
---
Today we propose a tour of some of the villages in the area known as the Serrania de Ronda and Genal Valley, covering the interior mountains northwest of Marbella to Ronda. The town of Ronda is a popular tourist destination known for its great beauty and is certainly worth a visit.
---
Last week we proposed a trip to Ardales, a beautiful town belonging to the villages of the Guadalhorce valley, the green orchard of Malaga. There are good reasons to discover some spectacular places few kilometres off the coast of Malaga. Today we present Alora, situated 40 kilometres from Malaga and 53 kilometres from Marbella.
---
Malaga province has a long tradition of culinary culture which is resulting in more than 30 culinary festivals of declared touristic interest for their color and flavor.
---