Category: Tours
Excursions in Malaga and Andalusia
Andalusia and Malaga are undoubtedly excellent places for excursions and tours. Visit white villages or discover beautiful natural and monumental routes where you can take pictures that will be kept in your memory for a lifetime.
Tours and excursions from Malaga
There are numerous white villages that you can visit in Malaga. In this blog we will propose you visits to different towns that may interest you as well as activities that you can do throughout the year.
Hiking and cultural routes
If you are a nature lover, you can't miss the hiking routes we offer from Malaga and throughout Andalusia.
Discover emblematic places, natural swimming pools where you can refresh yourself in summer, natural parks,  routes of all kinds and for everyone.
We will also suggest monument routes through Malaga and Andalusia. We hope that with us you will discover everything you can about southern Spain.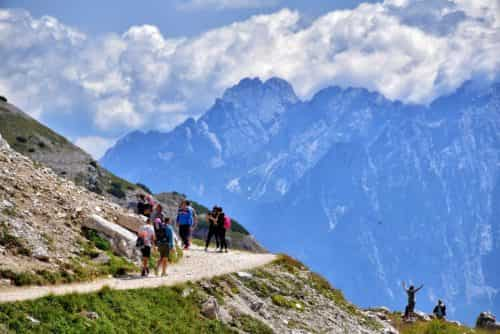 Cultural activities to visit
We will tell you about cultural activities that take place throughout the year. You can visit them no matter what month you come to Malaga.
Discover Malaga's popular fiestas and main events in summer, winter, autumn or spring.
The cold season is gone, now we can see the increase in temperatures as February approaches. It is late January and early February when we find the first signs of spring in Malaga. One of the first signs that let us know of the imminent arrival of spring is the Almond Blossom.
---
According to statistics from the major airlines operating at Malaga airport there is expected significant growth in both domestic and international flights. I thought it would be a good idea to do a review of interesting activities you can do during these months.
---
Previously I wrote a post about free thermal waters in Andalusia, this time it's the turn of the natural crystal cleal pools. All for fighting the high temperatures for free during the summer. Do you want a refreshing bath? Continue reading... Do you prefer beach or mountain holidays? What about if you don't have to decide? Hiking trails don't use to be recommended during the summer, except in the cases where there are natural pools or rivers you can walk through.
---
Malaga has an enormous amount of places to visit, but surely a visit to a cemetery wouldn't even cross our minds during our stay...a cemetery isn't exactly a touristy place, and we generally wish not to have to visit one while we're alive...however, we'll find not one, but several cemeteries in Malaga that are well worth a visit as they're declared cultural value.
---
Since 28th of March are available 100,000 tickets for Caminito del Rey (King's Path). There is a limit of 300.000 yearly visitors. Do you want to know more?
---
By now, probably most of the readers will be wondering where is Ardales (foto) and why is it worth an excursion. Questions I will answer in the following lines.
---
Benalmadena Cable car open again in 2017 on Friday, February 17th. The opening time will be from 11am to 6pm and it will open every day of the week*. Cable car ticket also gives you access to a birds show, some of the birds are griffon vulture, white head eagle or owls among others. The journey time of the cabins is 15 minutes.
---
Malaga is surrounded by mountains, all kind of hiking trails ideal for nature lovers. In this article I will recommend some easy hiking trails that can be made all year round and even with children, perfect routes for going with family or spend a nice day with friends.
---
If you visit the province there are 10 tourist attractions in Malaga you cannot miss; whether spring, summer, autumn or winter, these are feasible locations throughout the year and where it is mandatory to bring your camera and enjoy the experience.
---