Tag: Marbella - Page number 3
Whichever destination we travel to, there are always places not to be missed. In this article I bring you what in my opinion are the 10 best places you should visit in Malaga. I know there are those who come to sunbathe or spend a weekend, so I have tried to make an affordable list for all audiences, but MANDATORY for those who have never visited any of these places.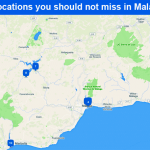 ---
All you need to know about the Bicycle Day in Malaga and the European Mobility Week. A week that aims to raise the consciousness about the use of alternative means of transport.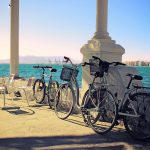 ---
Everything you need to know about the leisure and refreshing activities on Malaga's beaches. From renting a hydro-pedal and its price to the always popular jet skis without forgetting other new activities that could be of your interest.
---
Art Marbella fair will have galleries with artists from different countries, Spain as well as Portugal, China, Canada, Sweden, Uruguay, United States, Austria, Argentina, Mexico, Slovakia and Switzerland. If you like art you may be interested in the details of this annual art event in Marbella.
---
If you still don't know where to go on holiday you might find inspiration in this blog post. No matter if you plan your winter or summer vacation, some tourist destinations are popular all year round. Want to know more about where to go on vacation?
---
If you are planning to come to Malaga in June you can't miss this post. I'll tell you the 5 main reasons why it's a good idea, the weather, the clothes you should bring and also find activities that only take place during this month.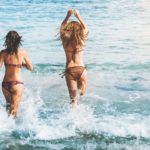 ---
Only a year ago it was relatively difficult to go to a green market, as this meant having to travel within the province, while the larger municipalities along the Costa del Sol lacked this offer. Well, we are pleased to inform you that this has changed, in no time, thanks to the excellent reception of this very healthy proposal and not necessarily more expensive as we tend to believe! Next we leave you the detailed list of ecological markets in the province of Malaga, so that you know when you can buy organic and fresh fruit and vegetables in your neighborhood.
---
October in Malaga brings us a large number of fairs and festivals. The province has much more to offer beyond the summer months, as we proved with the recommended activities in September. Join us to discover what you can do during October in Malaga.
---
Temperature is already good enough to enjoy some of our natural attractions. What about swimming in a natural pool or hiking through a river with waterfalls? You can in Malaga.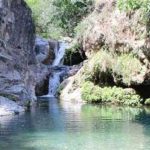 ---
Discover the best free hot springs in Andalusia, places that have been used since ancient times for their many health benefits. The temperature of the water that emerges from the interior of the earth will allow us to enjoy a pleasant bath during all the year.
---