Tag: Activities
Find activities and things to do in Malaga and Andalucia while visiting the south of Spain
Discover the Marbella International Film Festival which is held every year in early October. A festival that supports artistic and independent creation and is held at the hotel Andalucia Plaza in Puerto Banus. Want to know more?
---
Malaga is increasingly attractive and is continually adding new projects to make the capital of the Costa del Sol a truly cosmopolitan city. This trend is already underway for many years. We remember those days when we passed by Malaga on the way to or from the airport approaching our holiday destination, but what could be incidentally perceived of Malaga was not exactly appealing or attractive.
---
Lovers of sports and the beach have a new appointment this Saturday, June 2 at the 6th edition of the sporting event Iron People on the Beach, which is held as every year on the beach Playamar in Torremolinos from 9.30 am in the morning. During this festive day there will take place a number of sports activities such as volleyball and beach soccer, rugby, zumba dance, aerobics, bouncy castles, children's playground and many other activities right on the beach to go for a refreshing swim at all times. The activities are suitable for all ages and last until the late afternoon.
---
During this cinematographic exhibition, the best Spanish short films are awarded and people are invited to a series of activities and cultural events in Malaga.
---
Last week we proposed a trip to Ardales, a beautiful town belonging to the villages of the Guadalhorce valley, the green orchard of Malaga. There are good reasons to discover some spectacular places few kilometres off the coast of Malaga. Today we present Alora, situated 40 kilometres from Malaga and 53 kilometres from Marbella.
---
Each year is celebrated the traditional Monastery Confectionary Fair in December at the Congress centre Palacio de Congresos. From December 2nd to 6th visitors have the opportunity to buy Christmas sweets, pastry and confectionery made ​​in the 36 cloistered convents of Andalusia.
---
Are you interested in learning more about Malaga and want to visit the largest number of monuments and museums in the city? Then you'll be interested in what Malaga Pass is all about, a card you'll pay for once and get free access to Malaga's unique museums and buildings.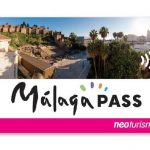 ---
Marbella and Puerto Banus boasts of 320 sunny days a year, surrounding mountains contribute to the mild temperatures. The temperature and location make of the Costa del Sol a world of opportunities to spend a great vacation, pampering yourself with extravagances or practicing any sport in a wonderful environment.
---
As is tradition in Torremolinos, the cradle of tourism in the Costa del Sol, another year is celebrated the Tourist Day, which this year celebrates its twenty-third edition. Continue reading by clicking on the link to know more about this event, we highly recommend it to the tourists visiting Malaga.
---
In mid-July you can enjoy along the coastal municipalities of Málaga a beautiful and exciting spectacle: The seafaring processions of the fishermen in honor of their saint, the Virgen del Carmen, on July 16.
---