Planning a visit to the Upper Rock in Gibraltar? Wondering how to get there or where to park when visiting from Andalucia? Come and read all you need to know about this place and the airport with the shortest runway of the world.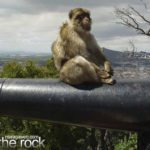 ---
Maybe during your stay in Malaga and the Costa del Sol you would like to do something different and discover the country and interesting places. The andalusian tourist board has prepared several attractive routes you can travel around comfortably by car.
---
Experience using the bus and helpful information on the M-110 bus line linking the centre of Malaga with Torremolinos and Benalmadena.
---
The International Tourism Fair, also known as Fitur, is an important meeting place for the world's main tourist destinations. News and events that may be of interest to potential tourists are announced, and professionals in the sector are also contacted. Would you like to know more about this annual tourism Fair?
---
Tourists consider the Costa del Sol superior to its rivals regarding the ambience, way of living, the people´s hospitality and the climate
---
Malaga is a world tourist power and its economy depends on the number of travelers preferring the Costa del Sol year after year to other destinations. This fact is irrefutable having it at hand and even more significant if you look at it in retrospect.
---
Picassos natal house presents a sensational assortment of Jan Lohns collection whichs art works have been created by the artist between 1945 and 1964.
---