Category: Events
Events and activities in Malaga
The province of Malaga has events and activities that you can enjoy any day or weekend throughout the year.
We usually include organized events. If you like the outdoors you can take a look at our category on routes and excursions.
Let's see some of the most popular events in Malaga:
Activities this weekend and throughout the month
From organic markets in Malaga or flea markets the next weekend. Not forgetting popular fairs and festivities, concerts or live shows. Follow us to keep up to date and join interesting activities on Fridays, Saturdays and Sundays.
Concerts, festivals and shows
Throughout the year and especially during the summer and adjacent months, Malaga organizes a multitude of events and live shows that you can assist.
If you like music and beach you can't miss the Weekend Beach Festival in Torre del Mar, several days of music with numerous artists and even with a camping area. There are others like the Alamos Beach Festival that are also quite popular.
Every year there are  concerts in Sohail Castle of Fuengirola or its surroundings. It is a long-awaited event with world-class guest artists.
Fairs and popular festivals
Malaga is a province with a lot of culture, a past that has had a significant influence on the development of its villages. Throughout the year you will be able to enjoy popular fiestas in the towns of Málaga. It is advisable to know in advance which ones you could visit. A highly recommended event during the month of September is the Luna Mora festival in Guaro.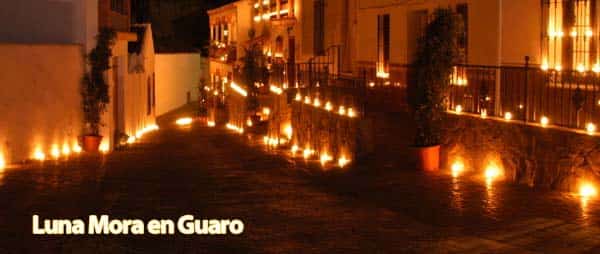 Other events that you can't miss could be Easter or the August Fair in Malaga, a fair with its own personality and in which you will not only have fun but where you can enjoy a rich local cuisine.
The Carnival in Malaga or Halloween are celebrated in a very special way. A multitude of events and activities for all audiences, and we will inform you about everything in our blog.
People's Fair in Fuengirola enjoys a high level of popularity every year. A place where you can not only get to know the culture and taste the local gastronomy, but also from many countries.
All you need to know about the Anchovie Week in Rincon de la Victoria, a event for all those who love eating the typical fried fish in Malaga. Want to know more about this popular culinary event?
---
The Nights of the Bella Jarifa is a cultural event that takes place in the historic centre of the city of Cartama in late September. It is inspired by the romance between Abundarráez and La Bella Jarifa; its objective is to take you back to a remote past through parades, exhibitions and dances, as well as enjoying a rich gastronomy. All this in a weekend. Want to join?
---
Everything you need to know about the Mijas Fair, when it is and what activities you will find. You will also find options to reach Mijas from anywhere on the Costa del Sol.
---
All you need to know about the Luna Mora festival in Guaro in September. This is a very recommended event to assist for meeting with the andalusian culture and some typical gastronomy. Visit us to know where is it and how to get there.
---
September is the month of fairs and festivals in many municipalities. These are days of joy where the profane and the religious are mixed. People enjoy colourful events full of music, culture and dance. Do you want to know more about the main activities and fairs you can visit this month in Malaga?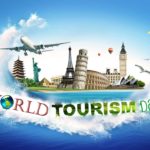 ---
As every year the Fair begins after the opening with fireworks. This is a show that is visible from all over the Costa del Sol the night of the 14th in August. Want to know the best places to enjoy the fireworks of the Malaga Fair?
---
Everything you need to know to see the Perseids from Malaga. When are the best days, how and recommended places to see this Meteor Shower.
---
When is the fair in Malaga this year and what activities or performances will there be? I will answer this and other questions in this article. Find out about the programme of activities, events and concerts at the Malaga fair this year. First of all, if you never ever visited the fair before you might want to read our guide of Malaga fair. The guide has detailed information on where it takes place and the dates.
---
Everything you need to know about the main fairs and events in Malaga during the month of August. If you are planning to come or are already here, it will be useful to know when and where to visit during this month.
---
Music is the perfect excuse to visit some of the most picturesque villages in Andalucia. The Pueblos Blancos Music Festival arrives in Ronda, Montejaque, Grazalema and Villaluenga del Rosario with international artists. A long and magical weekend that will begin on a Thursday and end on Sunday during the month of August. The perfect opportunity to begin the summer while enjoying good music and getting to know these beautiful rural environments full of history, culture and surrounded by nature. The stages for the concerts have been carefully selected, continue reading to know more about this annual event.
---